INTERNET, WEBSITES
Website for your company that cannot be forgotten
We help answer the question how to distinguish your website in the ocean of countless millions of websites.
1ST PLACE IN THE CATEGORY:
"Best law firm websites"
"The website www.gjw.pl you can't forget". Its great advantage, apart from all the necessary technical and formal requirements, is the graphic design. The website of the law firm uses the graphics of Igor Morski, one of the most famous Polish graphic artists, whose works are admired around the world." – summary of the Competition Jury selection of Rzeczpospolita daily newspaper.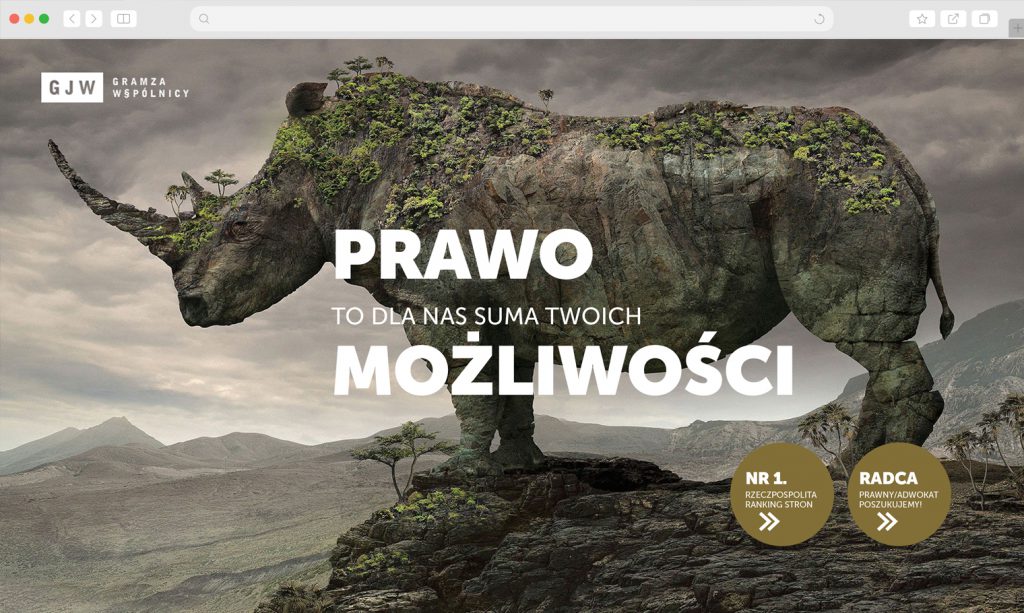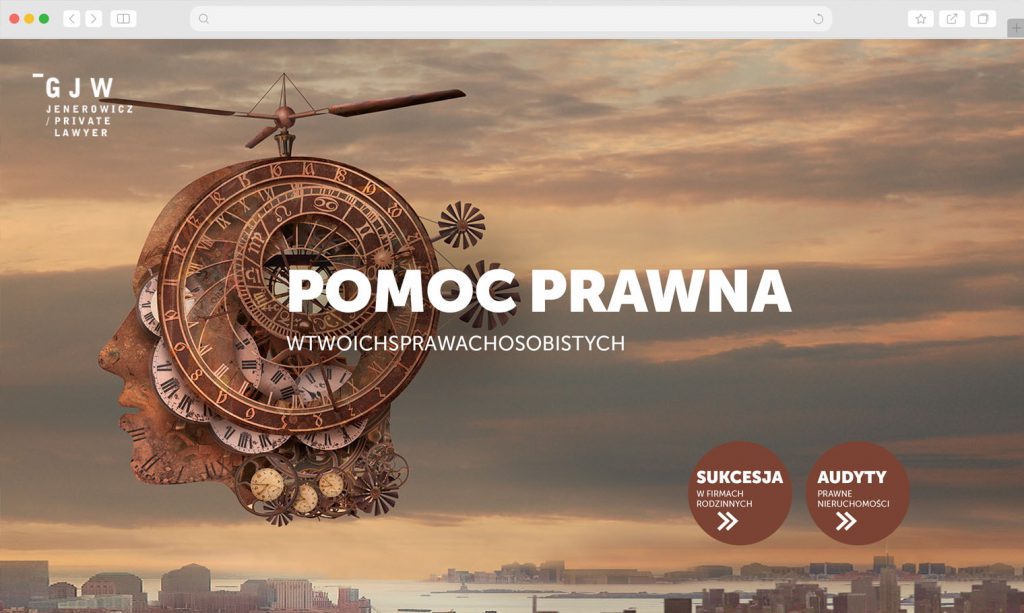 IMAGES THAT ENCOURAGE REFLECTION
Graphics supporting the verbal message
The website informing about the offer of private lawyer services (legal advice in private life) was based on a series of graphics which were created several years ago. They are characterised by the subdued, calm colours and the graphic references to devices measuring the passing time or showing the "complexity of processes", which are so often present in our personal affairs.
INNOVATION EMBODIED IN THE PICTURE
Green dynamics
The website www.PrawoNaStart.pl is information about the offer of services dedicated to new technological undertakings. The website was based, among others, on a series of illustrations referring in their message to the offered services. The greenery and dynamism contained in the paintings bring of a large dose of freshness.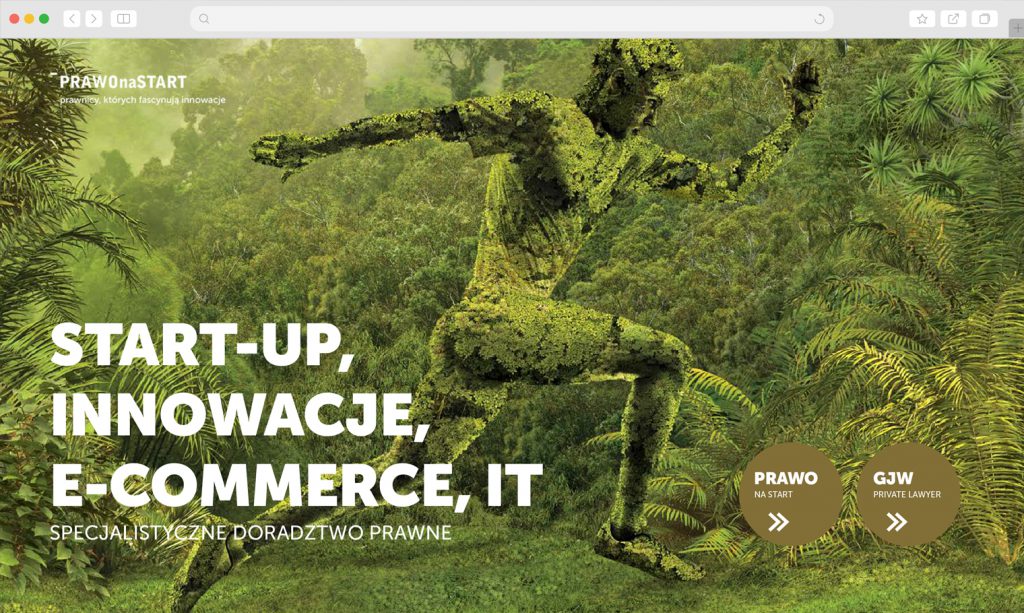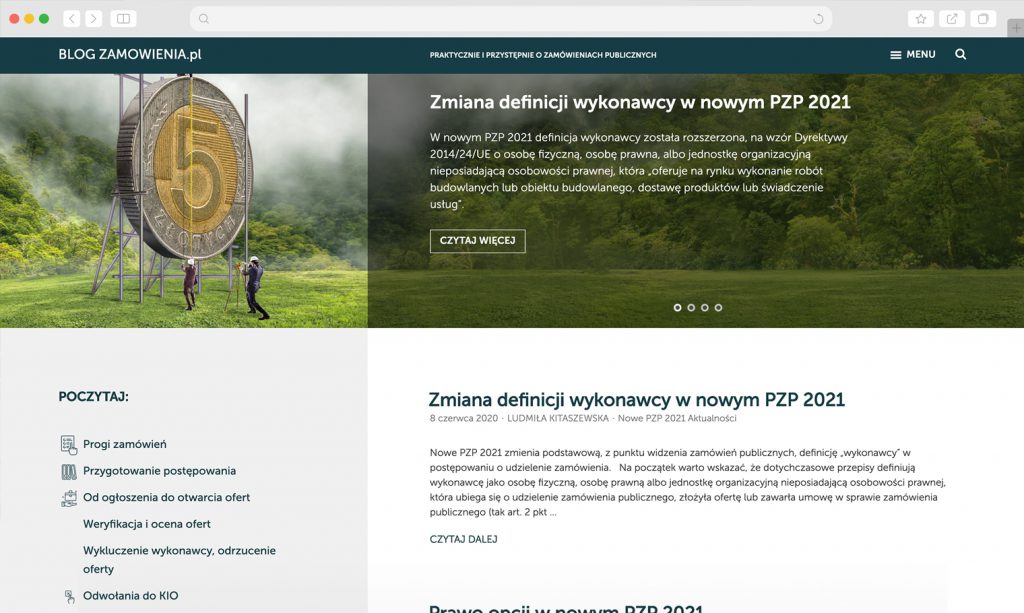 WELL PRESENTED INFORMATION
Text that encourages reading
More and more often we read from the screen. In blog services, which task is to convey specific content, typography and the table of contents are of great importance. Enriching the whole with the right graphic design makes it more attractive, adds professionalism and strengthens the trust of the recipient.
TECHNICAL INFORMATION
Become familiar with the rules of order processing in GJW.GALLERY
Ordering
and production
The vast majority of works offered by GJW.GALLERY is created on an individual order. The first stage of collaboration is an interview in the course of which we learn about your needs and present various opportunities. Contact details are available at Team/Contact.
Completion
time
Depends on the order specification and the individual requirements. Our lead time is counted in weeks. Designing a series of images for web applications usually takes from 2 to 4 weeks – during this time we stay in contact and discuss all the details with the client.
Delivery,
Payment
We usually deliver the ordered projects electronically. We expect a full payment before the project is delivered.
Distribution
abroad
Selling and execution of delivery abroad usually does not present a problem.
During the ordering process we analyse the legal, accounting
and tax conditions related to cross-border sales. We provide customers with comprehensive information on the required formalities.