MORSKI IN PUBLIC SPACE
Art in a grand format
Large format printings, murals, banners – exposed in open space or in office premises, conference centers, hotels and other places visited by hundreds or even thousands of people.
SPACE CAN BE MORE ENJOYABLE
Public space is enormous
Igor Morski's large-format artworks are "selling out" superbly in large spaces. Seen from afar, they expressly communicate the thought contained in the core theme of the artwork. From a closer distance, when many details that the artist often conceals in his works become visible, they allow new discoveries to be made.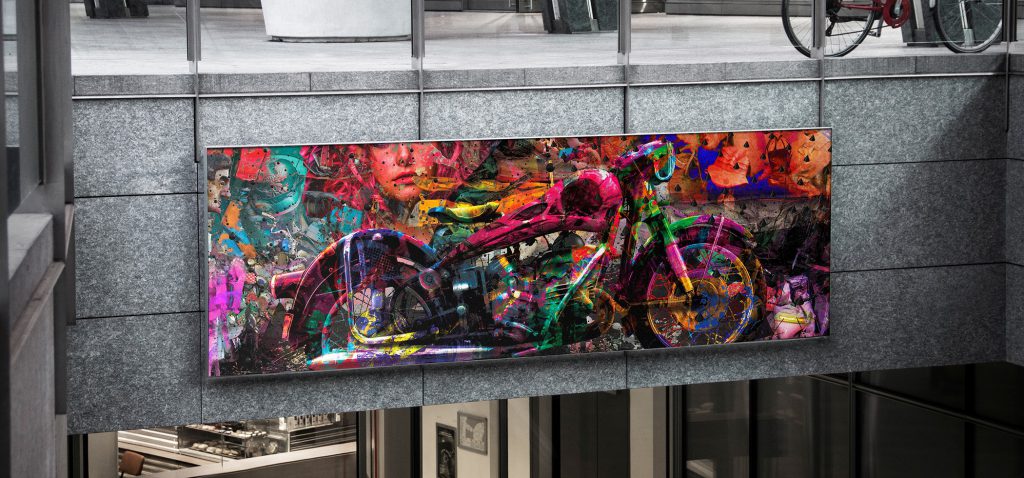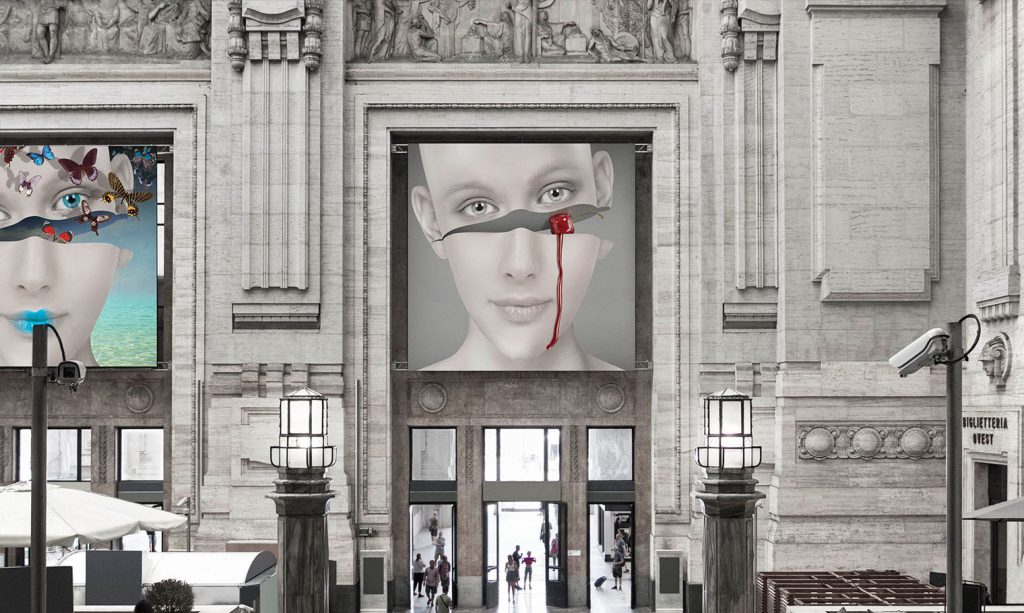 MORSKI IN A PUBLIC SPACE
Interesting architecture
may be even more interesting
The graphics of Igor Morski have a great power – they are able to modernize beautiful (and these less beautiful) architectural objects. Creating a deliberate contrast between the style of architecture and the artist's image, we are able to give a new perspective to a specific place.
MURALS
Walls that can delight
Thematic murals are increasingly replacing the "small advertisement collections" – a multitude of billboards which surfaces in city centers can be covered with. Wall paintings can have various functions – they often convey a message with a specific content, e.g. historical. Murals designed by Igor Morski, thanks to their surrealistic elements, can enchant. We also organize construction teams and provide author supervision during the project.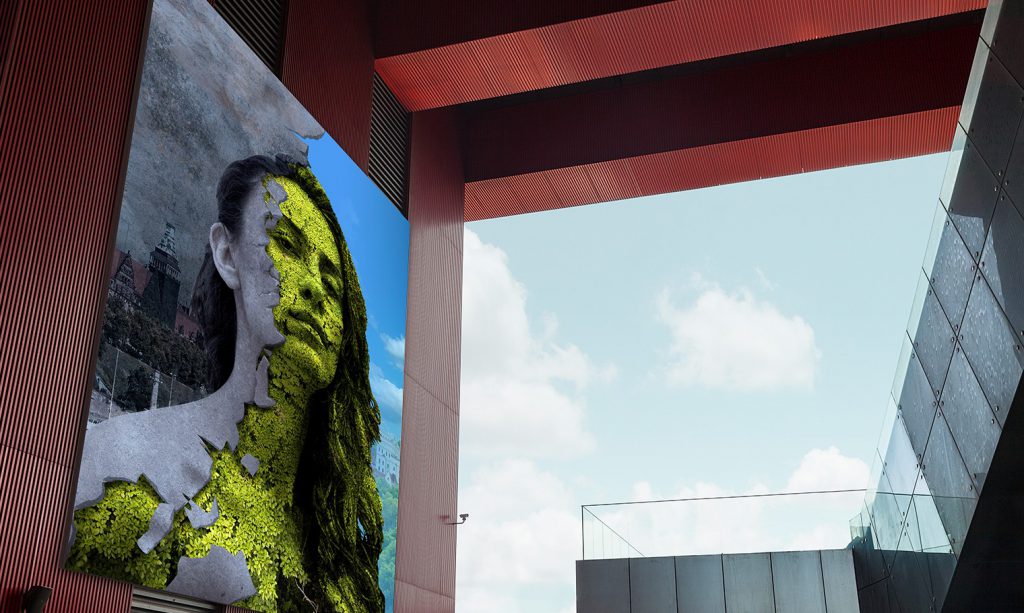 TECHNICAL INFORMATION
Learn how to
process orders at
GJW.GALLERY
Ordering
and production
The vast majority of works offered by GJW.GALLERY is created on an individual order. The first stage of collaboration is an interview in the course of which we learn about your needs and present various opportunities. Contact details are available at Team/Contact.
Completion
time
Depends on the order specification and the individual arrangements. Our lead time is counted in weeks. Designing a large-format image (e.g. a mural) usually takes from 2 to 4 weeks – during this time we stay in contact and discuss all the details with the client.
Delivery,
Payment
We usually deliver the ordered projects electronically. We expect a full payment before the project is delivered.
Distribution
abroad
Selling and execution of delivery abroad usually does not present a problem.
During the ordering process we analyze the legal, accounting
and tax conditions related to cross-border sales. We provide customers with comprehensive information on the required formalities.